Page 2: Testing Protocol, Ergonomics, Sound, Conclusion
Testing Protocol
Remember that testing sound devices is a very subjective thing. Make sure you read reviews from many different sites to really gauge how something that deals with sound actually is. A sample size of one site is not enough to make an intelligent decision on which product to buy since there is no 'standard' way of testing something like a headset.
Ergonomics
So how do the Arctic Sound E361-BM earbuds stand up? Well, the first thing that needs to be taken into account is ergonomics. While no one likes headphones that don't quite fit, it is more of an inconvenience than a deal breaker. For earbuds, however, ergonomics are arguably the most important factor, eclipsing even sound quality. In that respect, the E361 series seeks to remedy this potential problem by including multple sets of silicone caps, similar to modern Bluetooth headsets. While the pre-attached set was fine enough for the testing purposes, the small and large pairs go a long way towards being comfortable to different people.
With that in mind, mention must obviously be made of the bent casing design. This is intended to allow the headphones to go deeper into your ear which likely increases the noise isolation as well as the sound quality. While this seems like it would be rather uncomfortable, it works surprisingly well. You never forget that the earbuds are in your ear, but they are much more comfortable than most other earbuds. After long periods of use (one hour and up), the most discomfort felt was an occasional itch.
Sound
When it comes to sound quality, it came as a pleasant surprise in how well the E361 held up in regards to some of the audio equipment used as a comparison. What is most notable is the range of bass that the earbuds had because bass isn't really something that is expected from earbuds. While this may be the result of the range promised by the specifications or if it is merely because of how deep into your ear they go, they were nevertheless quite impressive down low. In fact, while it isn't anything really detrimental, the E361 produces so much bass that you might end up clamoring for an equalizer to decrease it in some cases. That being said, the E361 handle highs and mediums just as well as it does bass.
One thing to note for PC use is that there is a constant buzz of static played through the headphones whenever plugged in. Multiple audio ports on multiple PCs were tried, as well as multiple configurations of the PC adapter cable, and this static didn't go away. While it isn't loud and it ceases when music is actually playing, it didn't seem to happen with any of the other devices the headphones were hooked up to, so it is something to keep in mind.
As far as the microphone is concerned, the audio quality should be decent enough for most uses. It isn't as good as a dedicated microphone, but there isn't any notable distortion and the microphone's location on the line is pretty optimal. As far as potential uses go, it would be the perfect thing to use for Skype and similar services.
Conclusion
The Arctic Sound E361-BM headset is a really great product. It has a stylish design, a very nice bonus in the form of the case, and would be a perfect companion for Skype messaging. They are fairly expensive with a $61 MSRP, but If you don't care about microphone functionality you can get the same design for about $10 less; and in either case the old adage of "you get what you pay for" certainly rings true in this case. While they are unlikely to convert audiophiles who have sworn off earbuds for full can designs, if you are on the fence about earbuds but worried about the traditional downsides they possess (bass, sound quality, noise isolation), than the Arctic Cooling Arctic Sound E361-BM headset should be enough for you to take the earbud plunge.
»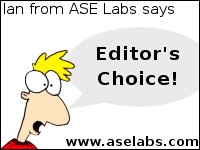 Thanks to
Arctic Cooling
for making this review possible.