Page 2: Specifications, Marketing Summary, Parts, SDX10V/128GB
Specifications
Capacity: 128GB
Speed: Class 10: 10MB/s minimum data transfer rate
Compatible: SDXC cards are not compatible with SDHC-enabled devices/readers
Secure: built-in write-protect switch prevents accidental data loss
File Format: exFAT
Compliant: with the SD Card Association specification
Reliable: lifetime warranty
Dimensions: 0.94" x 1.26" x 0.08" (24mm X 32mm X 2.1mm)
Storage Temperature: -40º F to 185º F (-40º C to 85º C)
Operating Temperature: -13º F to 185º F (-25º C to 85º C)
Voltage: 3.3v
Marketing Summary
Quote

SDHC/SDXC Card - Class 10

Use: High-capacity photo and HD video

On a scale of usefulness and value, Kingston's SDHC and SDXC Class 10 memory cards rate a 10. Designed to meet the increasing storage demands of smartphones, tablets and high-quality still and video cameras, these cards use speed class ratings to deliver a minimum data transfer rate of 10MB/s for optimum performance with SDHC/SDXC devices.

http://www.kingston.com/us/flash/sd_cards#sd10v
Parts

There is one part, the SDX10V/128GB card. Surprisingly, Kingston didn't include a case for this card, but most people will never use one after popping it into a device.
SDX10V/128GB

There is very little to be said about the look of this product since it is a standard SDXC card. What it very interesting is that it is 128GB. Think about that. You have so much data in a easy to transport package. Remember the floppy disk? 1.44MB. What a long way we have come in such a short time.
And it is a good thing, too. Data keeps marching forward. Gone are the days when you only needed a small amount of storage on the go. These days are filled with video shooting, high resolution RAW images, and countless other data intensive activities. All of these demand lots of storage and that's why single, high capacity, cards are so important. You don't want to be juggling multiple cards around.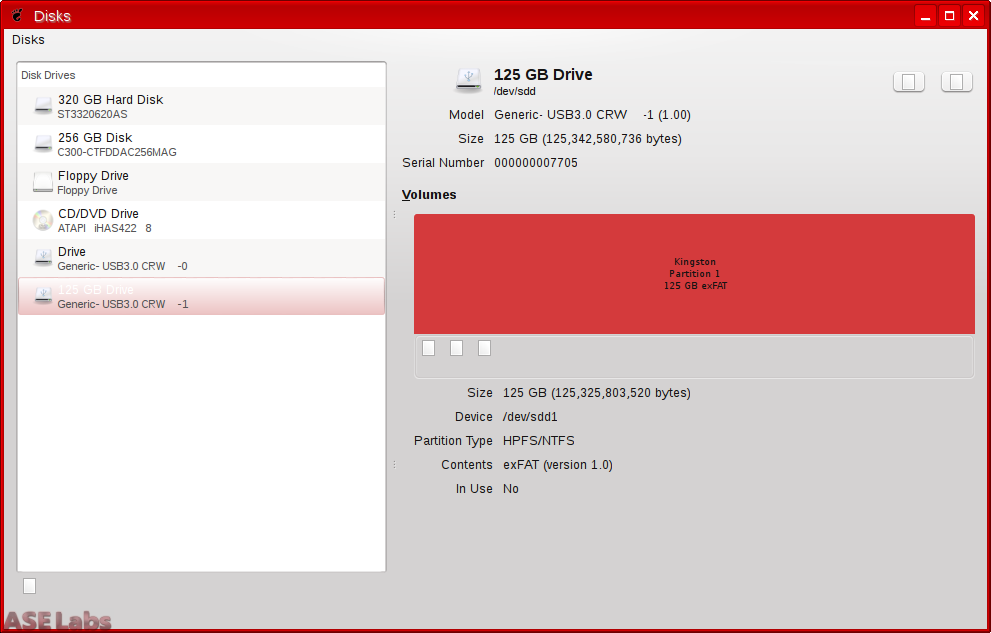 The SDXC standard defines the use of exFAT on cards. This is rather strange since Microsoft controls that and isn't an open standard. Having a standard be based on a single company owning and licensing the use of a critical part makes no sense. While you can format the card however you like, SDXC devices will require the use of exFAT (or another filesystem if the device is "smart" enough).