Page 2: Tests
<B>The testing systems</B>:
I used all similar components except for the motherboard to keep the testing controlled.
Standard components:
TwinMOS PC4000 2x256MB DDR (Running at stock) (Review coming soon)
120GB Maxtor 8MB HDD
Pentium 4 CPU 2.4 800MHz
Leadtek GF FX 5600 Det 53.03
HP DVD 100i
Win2k SP4 with all hotfixes and recommended updates.
Running the latest Chipset drivers for all three chipsets.
All benchmarks were run at the lowest detail setting on 640x480 except where noted. Blue denotes the 655TX while the dark gray denotes the 655FX and the light gray denotes an Intel Springdale chipset board (Gigabyte 8IPE Pro 2).
<B>Benchmarks</B>:
<center>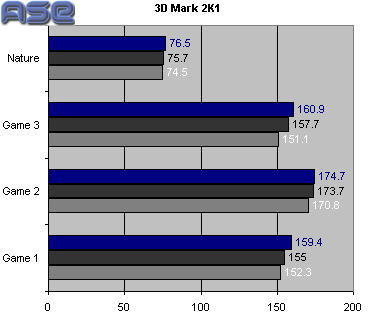 </center>
First up is 3D Mark 2K1 SE. This I'll probably use for some time as it is a good test of the CPU/Memory/AGP subsystem (The Northbridge!). As you can see, the TX is slightly faster than the FX, and faster compared to the Springdale alone.
<center>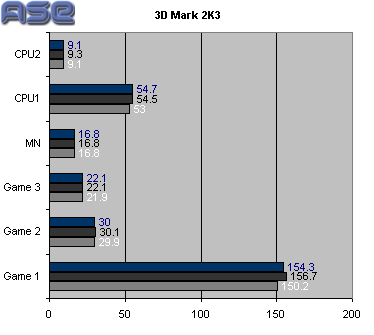 </center>
The 03 Version of 3DMark paints a different picture. The two chipsets are pretty much even in this one.
<center>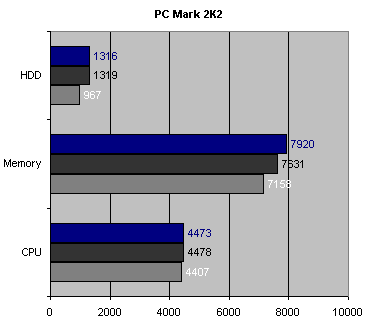 </center>
In PC Mark, we see the improved memory subsystem in action.
<center>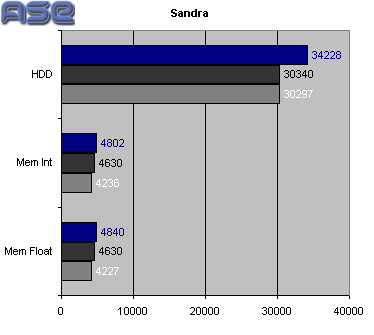 </center>
Sandra also shows us this fact. And look at the extra IDE speed as well. Don't know what that's about. I tested it over and over and came up with the same result.
<center>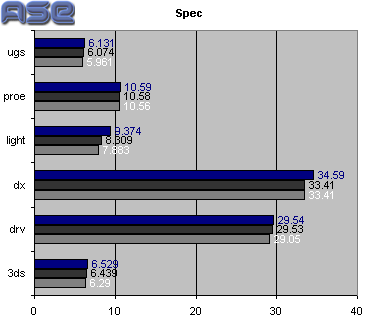 </center>
Spec scores are also very slightly faster than the FX. The updated chipset is doing well.
<center>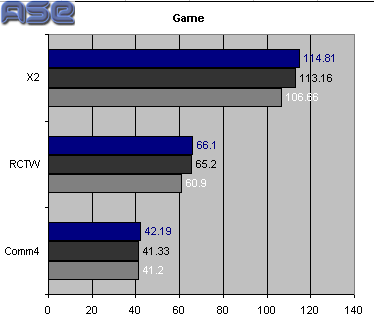 </center>
And in the real games, we can see the added memory speed helps a bit... very slightly, but noticeable.
All in all, SiS has made the TX a worthy successor to the FX.